⬇THE ULTIMATE GUITAR BOOKS ⬇
Karl is proud to announce the release of his  book series 'The Ultimate Guitar Series'.
There are now seven books in the ever growing series that focus on scales, chords, arpeggios and guitar techniques which are  essential to help develop your skills and knowledge on the guitar. You do not need to have an understanding of music theory to utilise these books.
A great tool for music teachers, students and players looking to take their playing to the next level!
Available worldwide on Amazon as paperback and kindle. Also now available on Lulu as a spiral bound paperback.
THE ULTIMATE GUITAR SCALES BOOK
This book can be used as a learning, reference or practice tool to explore new scales and shapes to help improve your improvisational skills or practice routine. 
Over 70 Practice Exercises
 30 Scales and Modes (Movable to all 12 Keys!)
Useful CAGED and 3-Note-Per-String-Shapes 
Downloadable audio for all practice exercises
the ultimate guitar arpeggios book
Starting from the most basic triad arpeggios to the more advanced extended arpeggios such as ninths, elevenths and thirteenths, this book uses the  CAGED system to help you play all the possible shapes over the fretboard.
Over 165 Movable Arpeggio Shapes 
Over 90 Exercises To Help You Practice 
Over 22 Types Of Arpeggios 
String Skipping , Tapping & Legato  and Sweep Picking Ideas
the ultimate guitar chords book
The Ultimate Guitar Pentatonic scales book (VOL 1)
THE ULTIMATE GUITAR PENTATONIC SCALES BOOK (VOL 2)
The Ultimate Guitar Sweep Picking Book
THE ULTIMATE GUITAR MAJOR MODES BOOK
⬇CHECK OUT SOME OF THE LICKS FROM THE BOOK⬇
⬇Left-handed GUITAR BOOKS⬇
mUST HAVES FOR EVERY GUITAR PLAYER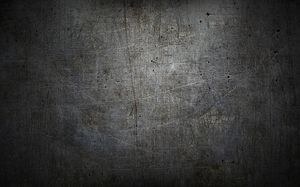 ⬇BLANK TABLATURE & CHORD NOTEBOOKS⬇
ESSENTIAL scales POSTERS - PERFECT for PRACTICE